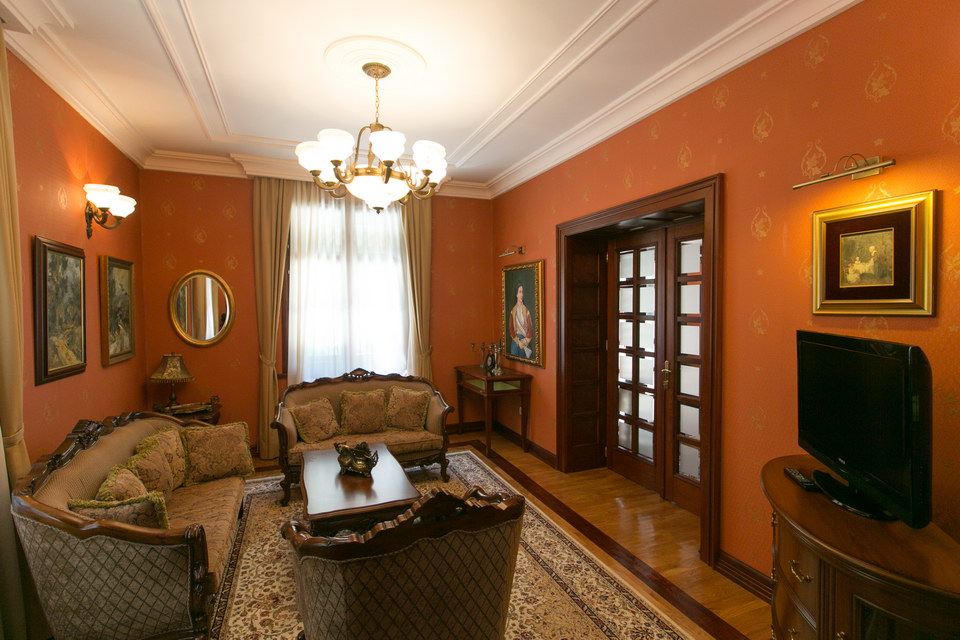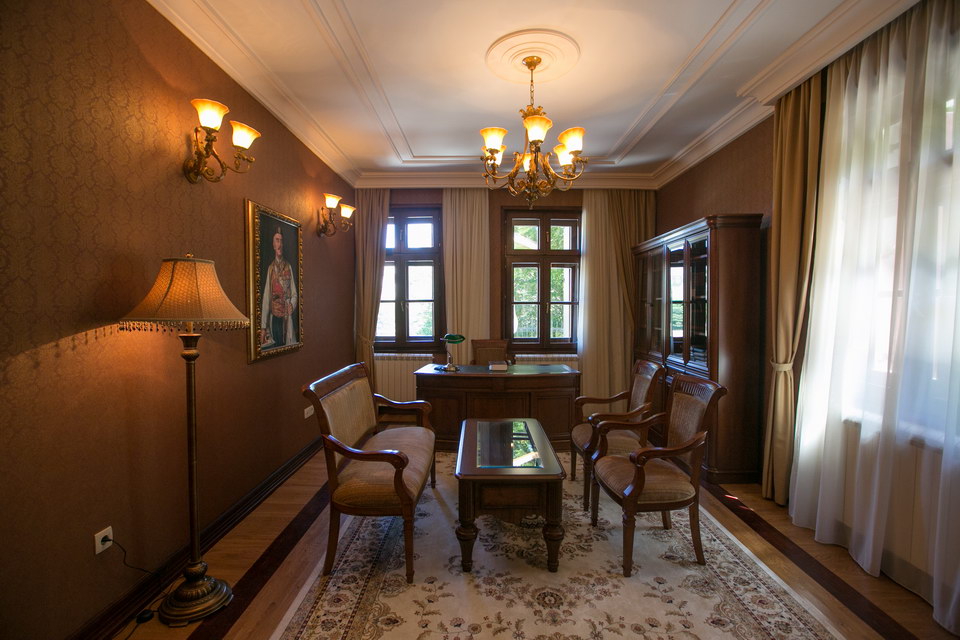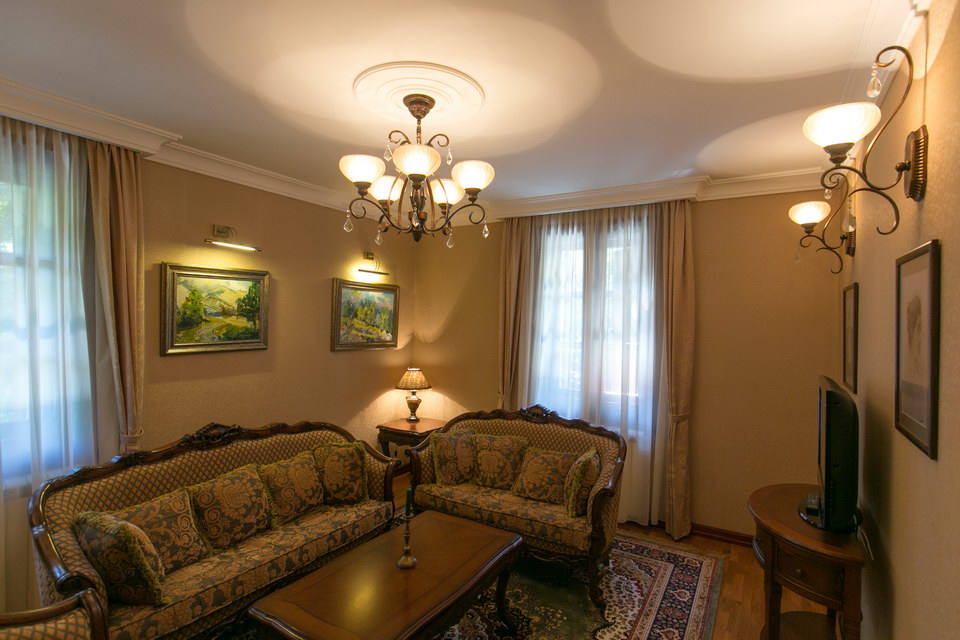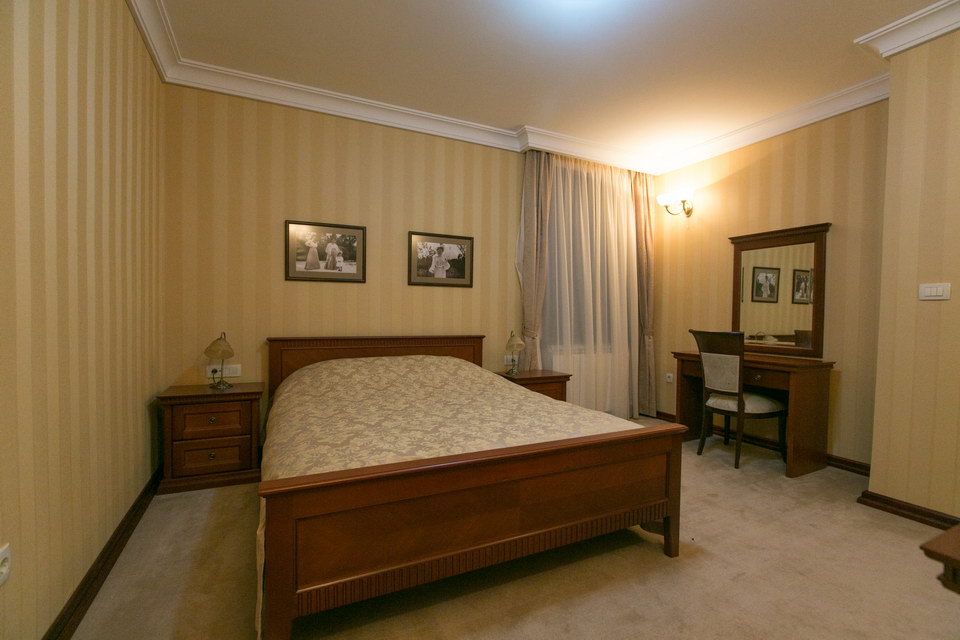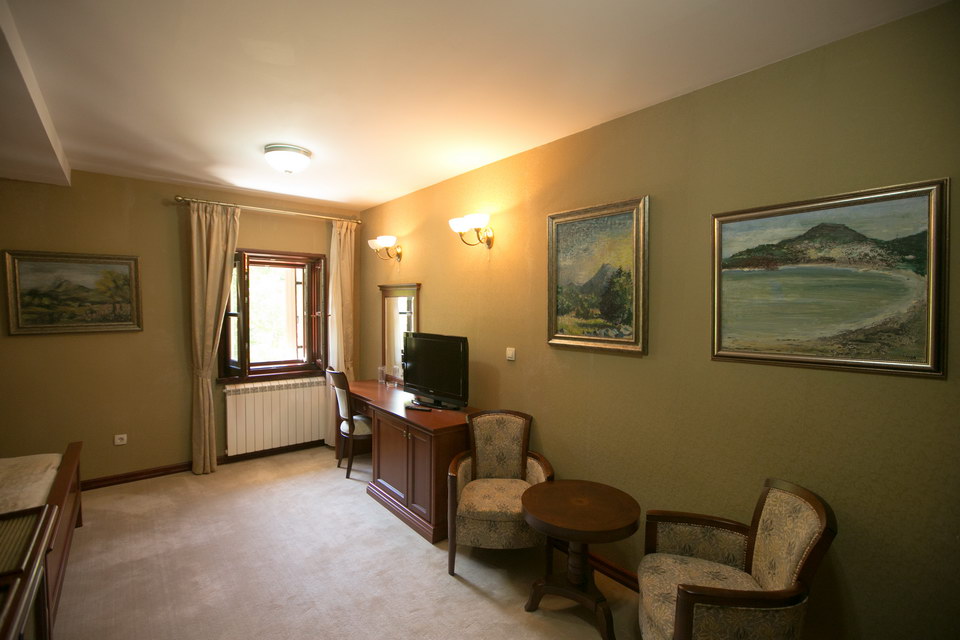 Built in 1896, pavilion of King Nikola and his family was renovated in 2009 and made into a representative holiday resort of 360 m2.
On the ground floor there is a bar, two lounge areas and a Montenegrin literature library, the first floor consists of two apartments with 70 and 60 m2 floor space, and there are four apartments in the attic.
"Palac" also has a beautifully decorated 700-square-meter garden and outdoor picnic areas with benches, tables and covered grill ideal for relaxation in the nature.