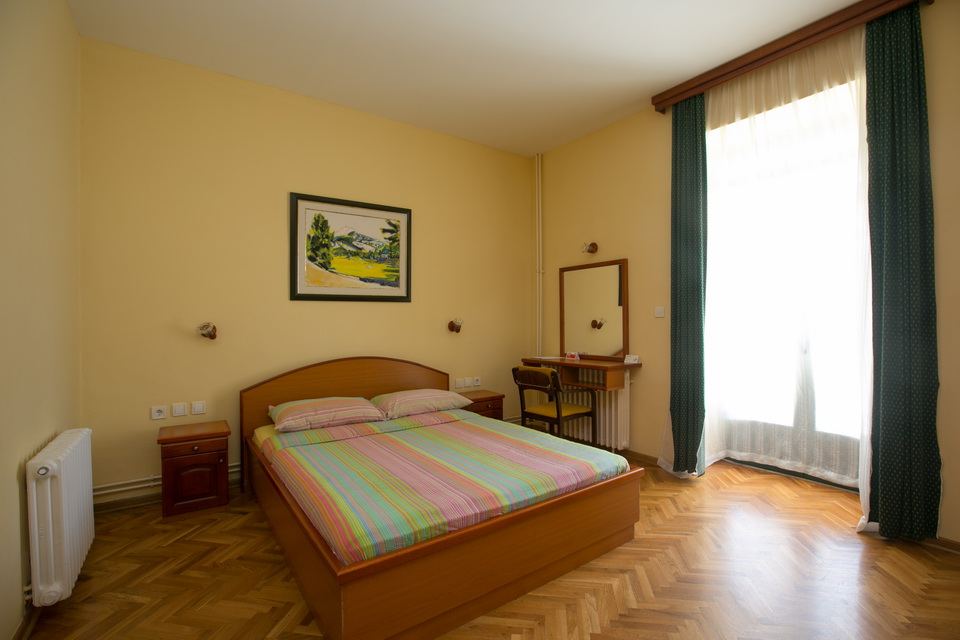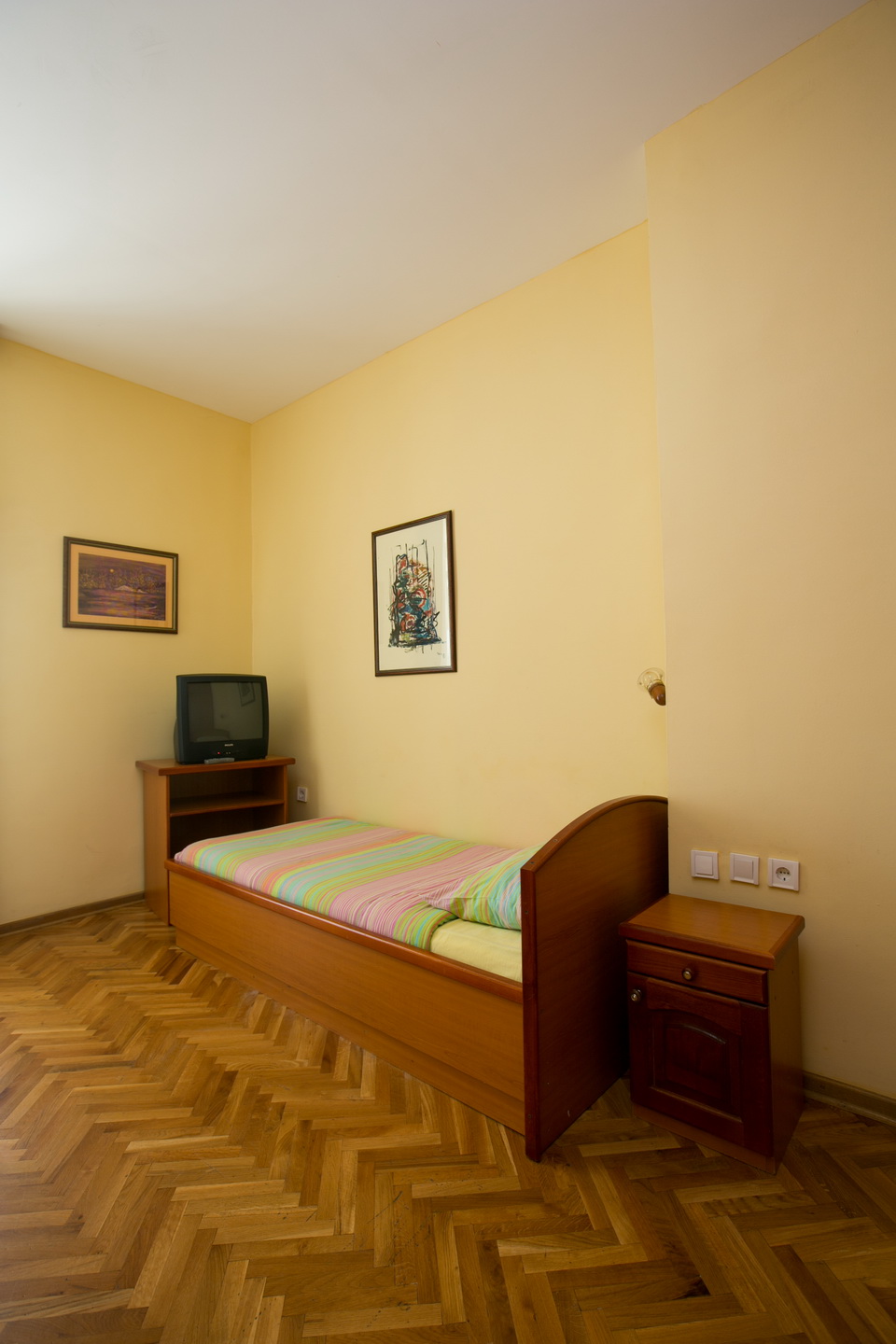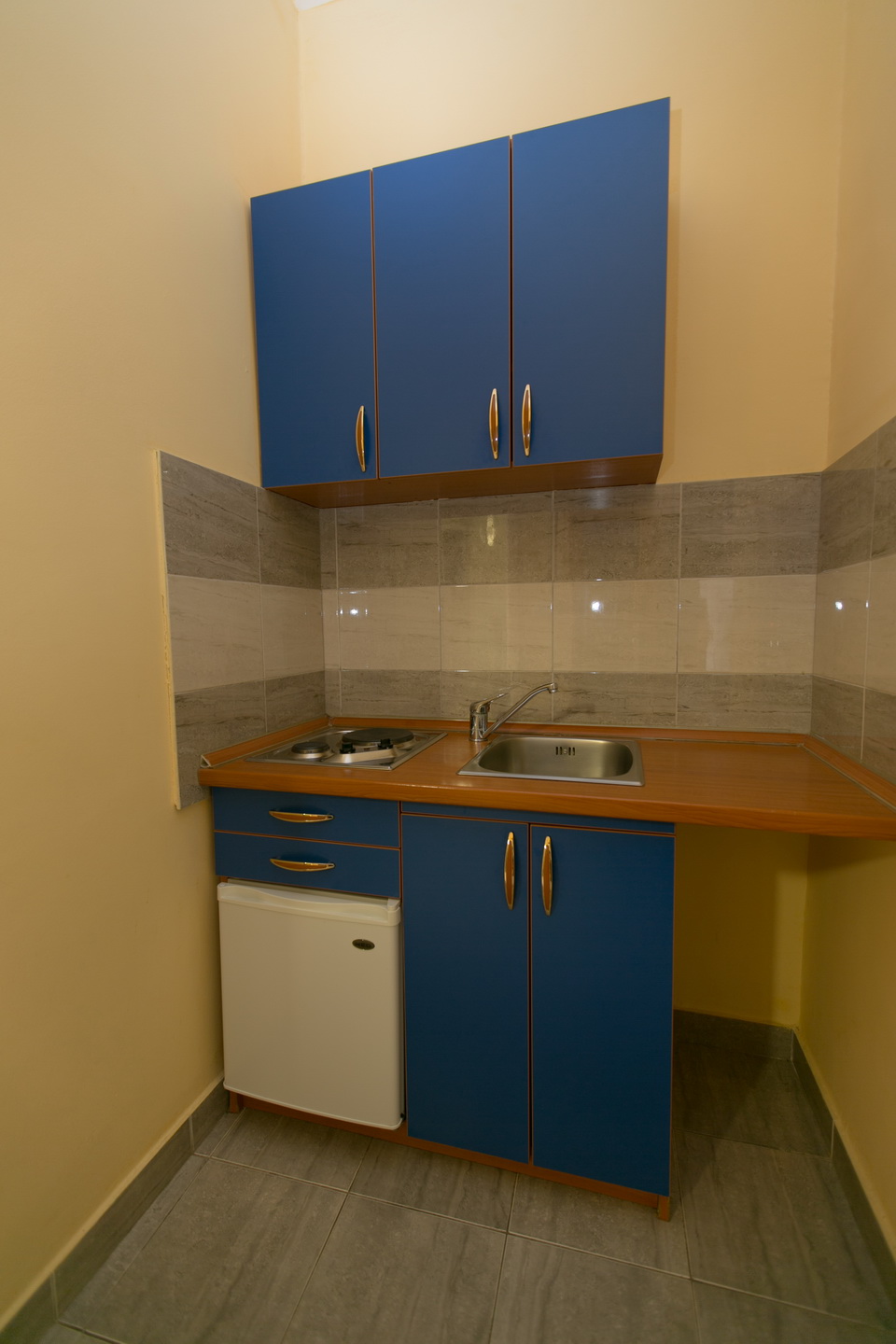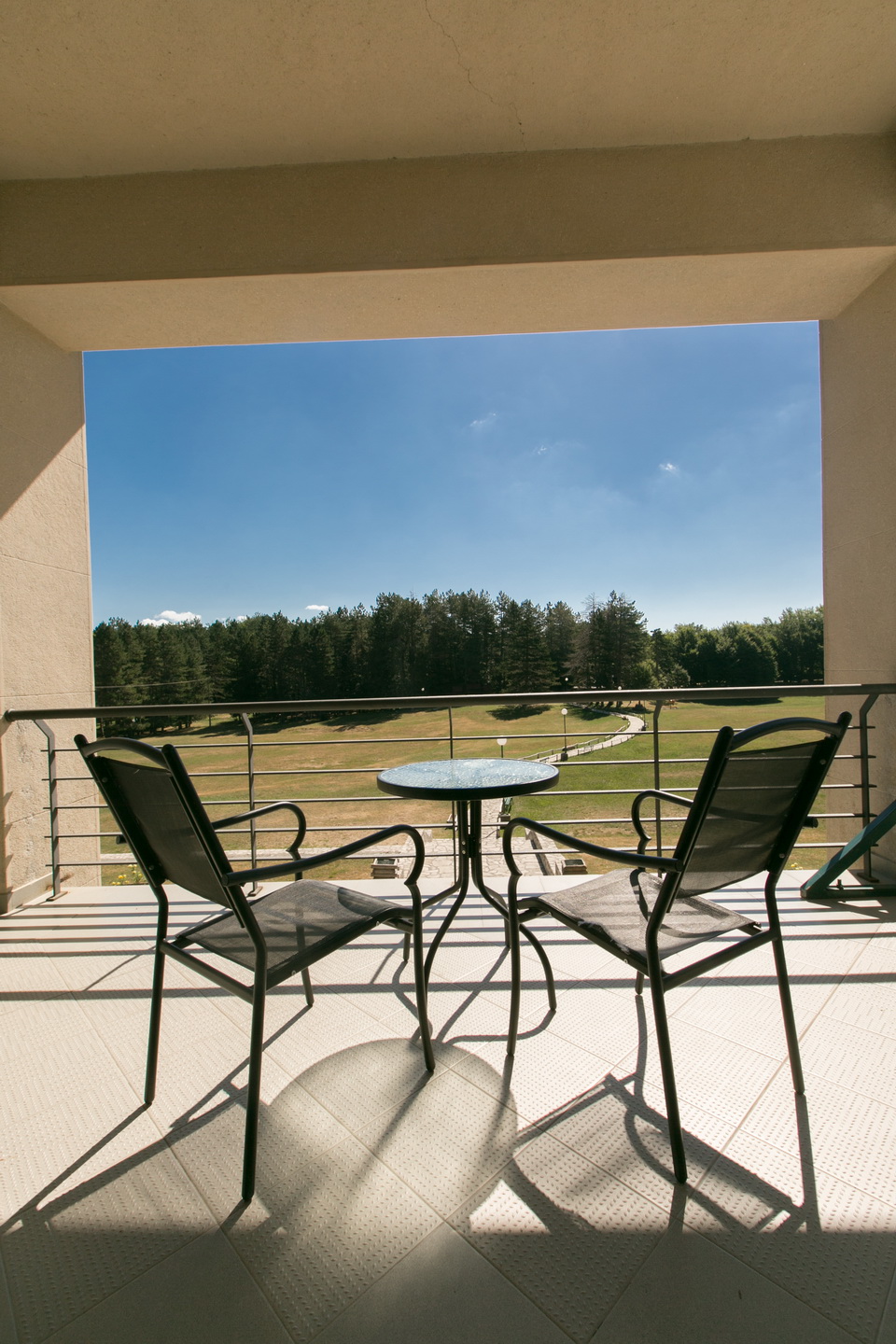 Triple bed apartment
€ / night
This spacious unit with a double bed and a single bed, as well as a small charming kitchen, can comfortably accommodate three people.
Bright rooms and natural earthy tones of the furniture provide a warm and welcoming atmosphere, which continues on the balcony with an amazing view on the forest and surrounding area.
Triple bed apartment is equipped with satellite TV, Wi-Fi and all the necessities which assure a pleasant stay.